The clinical research of the Kurt-Singer-Institute is dedicated to the search for causes of occupational musicians' diseases as well as the optimization of associated diagnostic procedures and therapies.

One focus is on neurological movement disorders, especially focal dystonia in musicians. The influence of music and making music on the health and development of children and adults is a second focus of research at the KSI.

Further research topics originate from the areas of cognitive neuroscience, posture and movement physiology as well as auditory, vocal and speech physiology.

Most of the research projects are funded by third-party funds and are carried out in interdisciplinary collaboration with numerous national and international partners. There are collaborations with the Berlin Center for Musicians' Medicine (BCMM), musicians' medicine centers (Institute for Music Physiology and Musicians' Medicine) and neurological university hospitals.

The knowledge gained will feed into the teaching.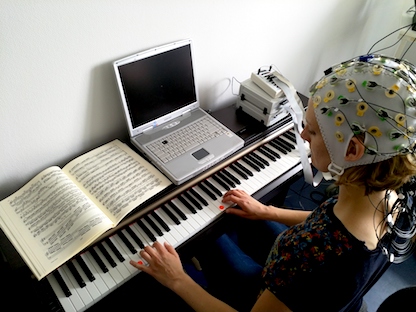 Recent projects: Research in Musicians' Medicine at the BCMM.